Porn Convention Features Tiger Woods's and Jesse James's Mistresses
5 Things You'd Expect From a Celebrity Mistress Convention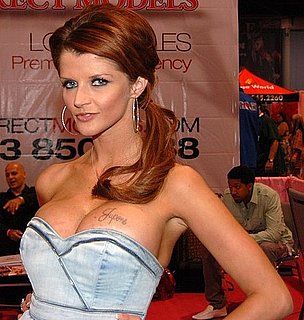 Mel Gibson may star in the celebrity scandal du jour, but Tiger Woods's and Jesse James's mistresses hope they can still bank on passé public shame. If the names Joslyn James, Melissa Smith, and Devon James ring a bell, that's because they slept with taken famous people and will now tour the country as part of a celebrity mistress convention. They graced LA with their presence last weekend and planned to invade Illinois this weekend. Here are some unsurprising facts about the sordid event:
It's part of a larger porn expo. Convention goers can see over 100 porn stars in addition to a handful of mistresses to the stars.
They're making money. A signed sexy photo will put you back $10.
There's a strip club built on the convention floor for this weekend's event.
See more after the jump.
You can even attend if you're an "alleged mistress." After holding a press conference to deny she had an affair with Reggie Bush, January Ryan still shows up at the celebrity mistress conventions.
The members of the "The Scandal Girls" hope to parlay their fame into other areas, including music and of course, reality television.
Source: Flickr User Jimi Photog