Porn Stars Should Just Wear Condoms Already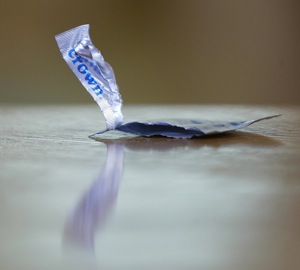 Last year when an AIDS advocacy group filed complaints against porn production companies for unsafe work conditions, it hoped that the government would force the industry to use condoms. Unfortunately, adult entertainment industry leaders have so far successfully claimed that regular testing is an effective way to protect the actors and that viewers do not want to watch protected sex.
News that a porn actor has tested positive for HIV may finally bring some change when public health officials meet to discuss mandatory condom rules at the end of the month. But it's not a sure thing. A 2004 HIV outbreak among porn stars wasn't enough to make condoms mandatory.
Everyone knows that using a condom is a trade-off for protecting yourself against HIV/AIDS or other STDs, so I think we can trade in whatever enjoyment we get from seeing unprotected sex for the actors' safety. And in the meantime, let's try to find a way to digitally remove the condom after filming.