Portia de Rossi Quote About Eating Disorder
Do You Appreciate It When Stars Open Up About Struggles?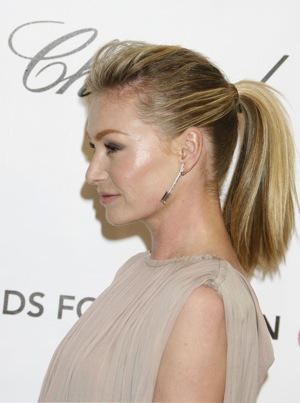 Portia de Rossi has been making the rounds this week opening up about the unbearable lightness of being anorexic and bulimic. In her new book and in the interviews promoting it, the openly gay actress has offered a very honest, and very dark portrayal of life with an eating disorder. Portia tells People about her state of mind when she weighed only 82 pounds:
"At the time, I thought, 'Okay, my arms look awful so I should cover them up, but my legs look pretty okay now.' I didn't think I was crazy to only eat 300 calories a day. That made perfect sense to me."
Portia, who suffered organ failure and osteoporosis, started battling her eating disorder while working on Ally McBeal, and she points to the pressure from that show, along with her then-closeted sexuality, as the reason behind her struggle. Very thin women on TV can influence a regular woman's body image, and Portia's honesty about the unhealthy and painful side of extreme thinness does make it seem anything but glamorous. Do you appreciate her openness?