Posing Nude and Age
Aging Beauty: Older Women Get More Credit For Posing Nude
Posing nude probably has more to do with being a naked person than age. Jamie Lee Curtis bared it all for AARP at 52, Lauren Hutton did it at 61, and Helen Mirren went half-naked in New York magazine at 65 while pictures of her in a bikini floated around. So why does Kim Kardashian say she won't be posing nude, as she did for November's W magazine, now that she's two days short of turning 30? May she's just not old enough to be an inspiration yet?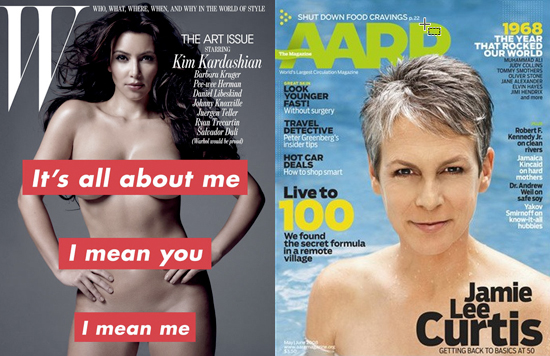 A definite double standard exists, and for once it favors older women. Young women may strip for the camera because it's empowering, but they are often perceived as slutty, narcissistic attention-seekers; meanwhile, older women are cheered on by men, women, and the media.
Yet don't all women — young and old — do it for the same reason? To prove they can.