Post-Honeymoon Blues Advice
How to Beat the Post-Honeymoon Blues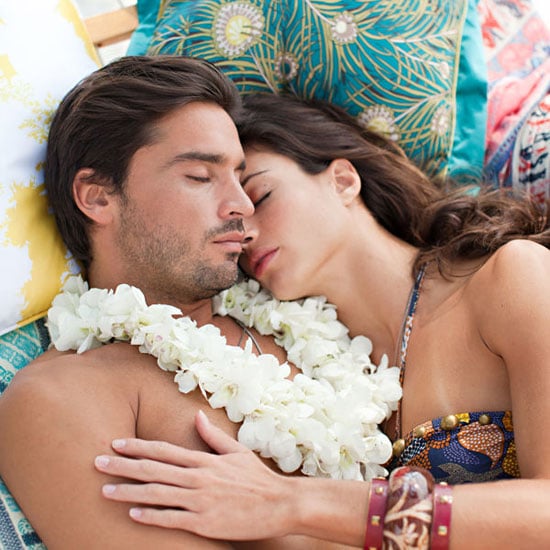 After the flurry of the wedding prep is done, the big day has come and gone, and you've made it safely home from the honeymoon with your new hubby, you may be feeling a little sad that it's all over. It's normal to have the blues once the excitement of being a bride-to-be has passed, but don't forget, you have a lifetime with your love to look forward to! Here are some tips for keeping the honeymoon high as you move on to this new chapter of married life.
Celebrate a small milestone. You're probably not going to celebrate every month you're married, but keep the momentum after the wedding by doing something low-key on your first-month anniversary. It could be as simple as sharing a bottle of bubbly while you watch your wedding video, read your guest book, or flip through the photos from your big day.
Save some fun for after the honeymoon. Hold off on opening your wedding gifts until you get back from the honeymoon; it'll give you something to look forward to besides getting back to the office!
Gab with the girls. After all the bride-centered showers and parties, now's the time to shift the focus from you to your gals. Once the wedding craziness is over, you can spend some quality time with your girlfriends catching up anything you may have missed in their lives while you were a busy bride-to-be. Grab coffee, go on a shopping trip, or hit the beach with your besties and you'll be out of your funk in no time.
Turn your house into a home. The best way to get out of a slump is by getting to work on a project. Whether you are moving in with your husband for the first time or just finding a place for all your registry items, chances are you will need to do some work at your house after the wedding. Devote a weekend to home-work with your honey, from painting the walls to hanging art to selling duplicate furniture items on Craigslist. Not only will the experience strengthen your bond with your new partner, the sense of accomplishment afterward will get you excited about moving forward.
Catch up on missed hobbies. Now that you aren't being consumed with reading bridal mags and wedding planning, you can spend your free time doing what you love. Get back into your favorite pastimes by joining a sports team or taking an art class. Or maybe just attempt to tackle that stack of books you've been meaning to read.
If you experienced a letdown after your wedding, what helped you get over it?
Photo by KT Merry via Style Me Pretty