Pregnant and Engaged Celebrities
Are Unmarried Pregnant Women Still Stigmatized?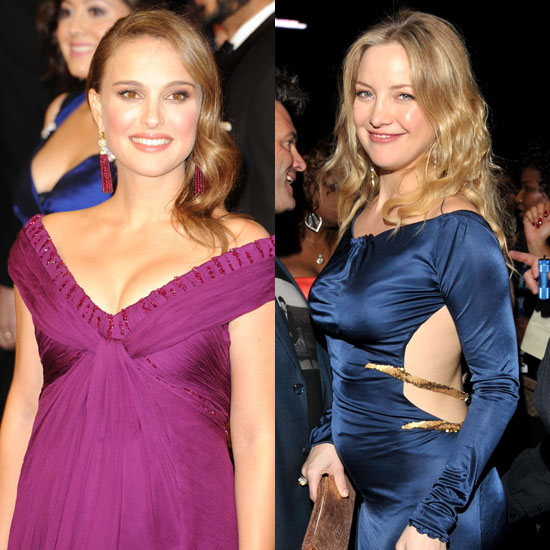 When a very pregnant Kate Hudson announced her engagement on the Today show, she was very nonchalant about it, saying: "I felt the announcing thing was just so silly . . . I was just waiting for someone to notice!" While Kate seems like a laid-back person, and this is, after all, her second marriage, I couldn't help but think that she's playing the engagement down because she's pregnant. You'd think that with as far as we've come with being open about sexuality (does anyone still question if coupled-up celebs are having sex?) that having kids without being married would be a nonissue. But even Natalie Portman didn't announce the baby before the ring, and would they have been engaged that early in their relationship if she hadn't been pregnant?
This got me wondering if the responsibility of having a baby together is just a catalyst for speeding up a marriage that would have happened eventually, or if women still feel pressured to be in a committed relationship — i.e. married or engaged — before having children. Do you think society still looks down on unmarried pregnant women?