Premarital Background Checks in India
Marriage Records: Premarital Background Checks in India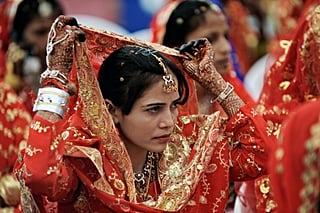 Arranged marriages have long been the norm in India. Parents were happy — they know everything and decide everything — and their children, for the most part, didn't complain. But as more and more people meet online, it's becoming increasingly hard for families to welcome strangers into their lives. And where there's fear, there's opportunity for security companies.
One of India's largest security firms, Topsgrup, is offering online premarital background checks. Since many families were already hiring private detectives to trail, usually, grooms for one day. If nothing suspicious were found, the investigation concluded and it cost about $5,000 rupees (about $112). Otherwise, the investigation would continue and prices would rise until it stopped or the wedding was called off. Usually, the latter.
Topsgrup will eliminate the dirty work, as a company spokesperson pointed out "there's a certain stigma" with hiring a private investigator to trail your child's intended. Huh! So it will offer background checks online. A typical investigation would entail "character verification, verification of social reputation, employment/business status, vices, addictions, violence, medical, education history, past broken/unbroken marriages, social and financial status and reputation of the family."
I can't decide if this is awful or the best idea ever. It's like a prenup: repulsive at first but if it saves future heartache then worth it. But then again, the problem is less with the service and more how it can be used and abused.