President Obama Appoints First Man, Openly Gay Social Secretary
What You Need to Know About the New White House Social Secretary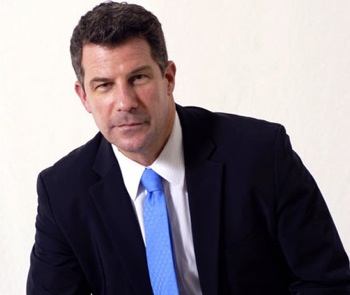 First off, it's a man! On Friday President Obama tapped Jeremy Bernard to serve as the national party planner. Jeremy became the third White House social secretary of the Obama administration, as well as the first man and first openly gay American to be appointed to the position. Here are the other details on the guy who will plan state dinners and other presidential social events!
Worked in Paris: Before taking this post, Jeremy served as the senior advisor to the US ambassador to France. Maybe he'll lobby for a glamorous Sarkozy state dinner!
From Texas: Raised in San Antonio, Jeremy's all-American roots will hopefully blend well with any chic ideas he picked up in Paris.
Will focus on arts and culture: While the first Obama social secretary, Desiree Rogers, had a passion for fashion, Jeremy has set the tone for a focus on arts and culture. Having worked previously as the White House liaison to the National Endowment for the Humanities, he said, "I have long admired the arts and education programs that have become hallmarks of the Obama White House," upon accepting his new post.
Early supporter of Obama: Jeremy and his then "lover and business partner" Rufus Gifford were considered "Obama's gay gold mine" in 2008.
Can't wait to see what he has in store.