Presidential Debate Moderator Candy Crowley Facts
5 Things You Don't Know About Debate Moderator Candy Crowley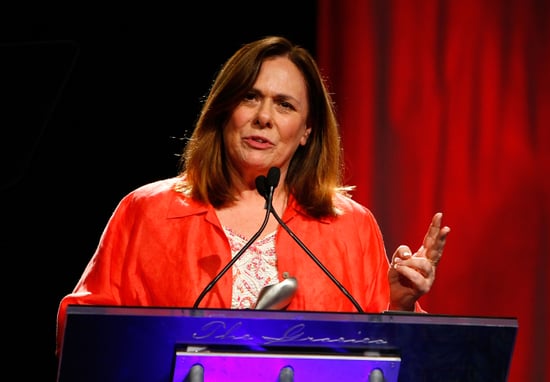 Many people praised Martha Raddatz last week after she tackled the vice presidential debate, but tonight a new female moderator is in the spotlight. Candy Crowley will lead the debate between President Obama and Mitt Romney, and she's only the second woman to ever have that role. The first time it happened was two decades ago. That's right — the last female who did so was ABC's Carole Simpson in a 1992 face-off between George H.W. Bush, Bill Clinton, and Ross Perot. History-making Crowley, 63, is from Missouri and currently serves as CNN's chief political correspondent and hosts its Sunday morning talk show, State of the Union. Before she presides over tonight's debate in Long Island, get to know some little-known facts about her.
She has a strong résumé. The veteran journalist has covered politics for NBC and the Associated Press, but she didn't study journalism in school. She got her bachelor's degree in English from Randolph-Macon Woman's College in Virginia.
Healthy living is important to her. Crowley practices meditation twice a day and has been a vegetarian since she got turned off by a hamburger in 1995. She even shares her recipes with Rachael Ray magazine.
She's a funny lady. Friends and co-workers say she's one of the wittiest people they know, and former CNN president Jon Klein says she sends around "some of the funniest email chains you'd ever want to get hooked into."
Journalism isn't her fantasy career. She was recently asked what she'd choose if she could be anything at all. Her answer? Homicide detective.
She focused on family first. She was a stay-at-home mom for six years before getting rehired by the Associated Press. Today, her two sons work as a neurosurgeon and a rock musician.
Like her predecessor, Crowley will host a town-hall-style format, and her contract states she isn't supposed to ask follow-up questions. But she's already said she's not afraid to get tough with the candidates: "I'm not a fly on the wall . . . I'm going to react organically to what's happening."