Prince Harry Moving to Arizona
Coming to America: Details on Prince Harry's Move to the US!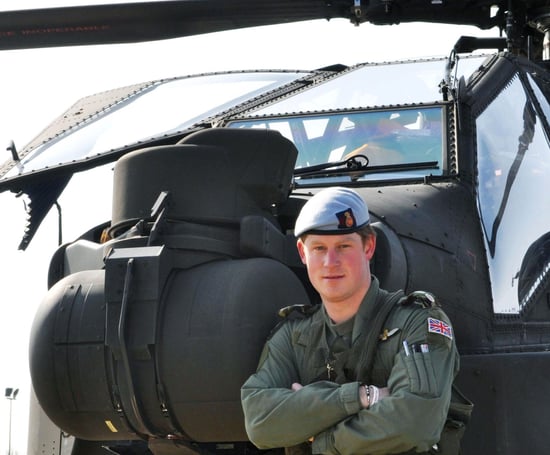 Prince Harry is coming to America this week — for two months! But unlike Prince William and Kate Middleton's briefer North American tour, Harry's will involve less time mingling with the public and business leaders and more time helicopter training. Here's the rundown of what we know so far.
The intensive course, put on by an elite flying school for US military pilots, is appropriately called Crimson Eagle. Ginger Eagle would have also sufficed.
He'll kick things off in El Centro, CA, 90 miles east of San Diego, and then move to Gila Bend, AZ, population 1,700.
There's only one bar in Gila Bend. Road trip!
A trip to Vegas will most likely be involved, since pilots typically head to LV after training finishes. Harry can't break traditions, now can he?
"Captain Wales" will get to fire a live missile for the first time.
This sounds better than Top Gun!