Prince Harry and Pippa Middleton New Love Interests
Prince Harry and Pippa Middleton Find Love . . . With Other People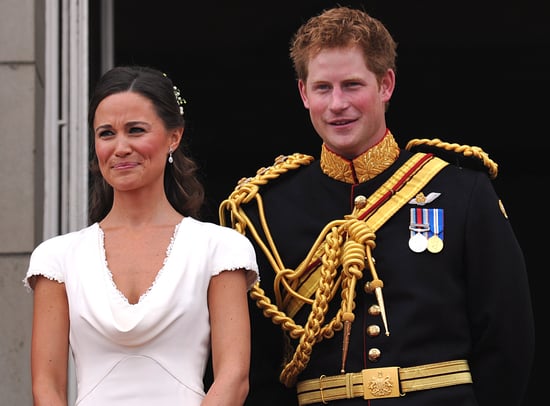 After his older brother and her older sister found a fairy-tale happily ever after, Prince Harry, 28, and Pippa Middleton, 29, are looking for love — just not with each other. Earlier this month, Pippa was spotted vacationing in Mustique with her family and a mystery man, who now has a name: Nico Jackson. Meanwhile, Prince Harry was keeping former fling Cressida Bonas warm on the ski slopes in Switzerland. Romance and world travel go well together for these two, who soon will become a royal uncle and aunt respectively. Get the scoop and a peek at the younger siblings' love interests below.
Cressida Bonas, 24, is a model who joined Harry this week on a ski trip in Verbier, Switzerland, to celebrate his uncle Prince Andrew's birthday. But she may have been invited on her own anyway. Cressida has been friends with Andrew's daughters, Princess Beatrice and Princess Eugenie, since birth.
Just like Prince Harry, Cressida's family comes with intrigue. Her mother, Lady Mary Gaye Curzon, was a '60s It girl, and her half-sister, Isabella Anstruther-Gough-Calthorp, is a former flame of Prince William, who is engaged to Richard Branson's son. Her parents have six marriages between them, and they separated when she was 5. Cressida and Harry were linked last Summer, and according to the British press they "kissed like love-struck teenagers in the back of a cinema" during this recent ski vacation. Cressida, a former ski instructor, who is now studying dance, once said of Harry: "he's not my type." She appears to have changed her mind.
Nico Jackson, 35, is the mystery man who joined Pippa Middleton on her family vacation on the private Caribbean island of Mustique this month. He works in finance and reportedly met Pippa on the ski slopes in Switzerland — that sounds like the place the meet Britain's eligible It boys and girls.
Nico's mother has gone on the record about the budding relationship. She told The Daily Mail: "We're very pleased. They are happy, and that is all that matters." The pair were first spotted in public at a London nightclub last September, but it seems like Pippa is serious about Nico, who comes from a more modest middle-class background than her former beaus. But like her former banker boyfriend, Alex Loudon, we're sure Nico doesn't do too poorly as a stockbroker for Deutsche Bank.