Prince Harry or Prince William: Who's Hotter?
Who's Your Prince Charming? Prince Harry or Prince William
Yesterday 25-year-old Prince Harry made headlines when he fell from his horse during a polo match in New York. But it was all for a good cause — the proceeds go straight to his charity Sentebale to help orphans.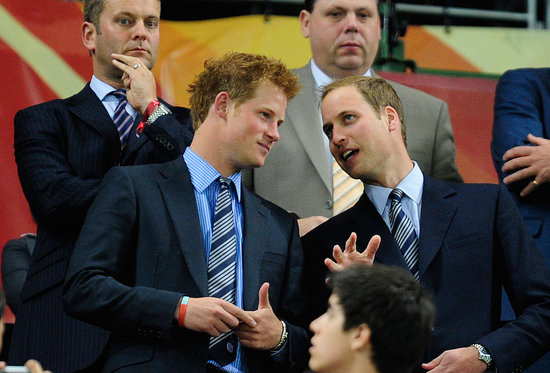 Across the pond, though, his older brother, 28-year-old Prince William, had an embarrassing moment of his own. That is if finding yourself without money at a mini-mart in North Wales and a basket full of snacks while the shopkeeper exclaims "Oh my God! You're Prince William, aren't you?" and security cameras roll (photos were posted by the British press, but have since been removed) is embarrassing.
Anything that knocks the princes off their thrones is great news for us commoners, though. Even if one is very close to being engaged. So if you had to choose your prince charming, would it be Harry or William?