Prince Harry San Diego Pool Party
What's Prince Harry Been Up To in Cali? Poolside Gallantry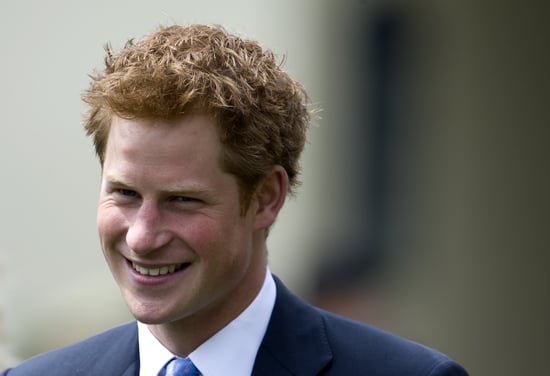 Prince Harry is in California for helicopter training, and he's already managed to have some fun. Last weekend, Harry was hanging by a swimming pool at the Andaz hotel in San Diego doing things that English princes do, like watching an England rugby match, when all of a sudden someone decided to throw fully clothed 23-year-old Lindsay Swagery into the pool.
Lindsay told the Sun "Prince Harry was the first to notice me when I got out and he wrapped his towel around me to keep me warm." Talk about the best possible outcome for getting pushed into a pool with all of your clothes on.
Harry probably felt a sense of empathy for the poor wet girl, after his whole Croatia incident. Remember Harry fell into a pool in a nightclub? Or maybe he jumped. Either way, Harry and Lindsay obviously had a connection, and the next night she met up with him and his friends, according to the Sun, for beer and shots. "He is probably the most charming man I'll ever meet," Lindsay confessed. Perhaps she was the brunette Harry was spotted partying with at the Andaz's nightclub.