Prince William and Kate Middleton's Daughter Could Be Queen
UK Moves to Make Monarch Gender Neutral by Letting William and Kate's Future Daughter Reign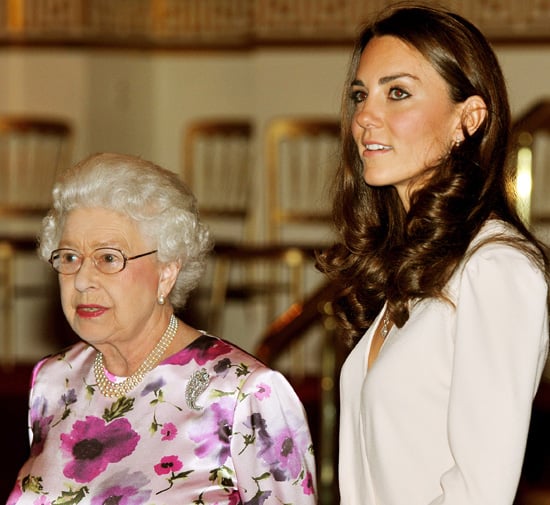 "We espouse gender equality in all other aspects of life," UK prime minister David Cameron wrote in a letter to Commonwealth countries asking for permission to bring the monarch into the 21st century. Cameron wants to change succession rules to allow the first-born child of the monarch to become the heir apparent, regardless of gender. Right now, if a girl is the first born, she can only reign queen one day if she has no brothers.
Cameron says "it is an anomaly that in the rules relating to the highest public officer we continue to enshrine male superiority." As the world's longest reigning queen, Queen Elizabeth, who only had one younger sister, has definitely proven that a woman can serve competently, and the UK has a history filled with iconic female monarchs, from Queen Elizabeth I to Queen Victoria. The change would also avoid a public relations crisis that would come if Prince William and Kate Middleton's first child was a girl. While the royal family has avoided looking sexist in the recent past, as Prince Charles was Queen Elizabeth's first born and Princess Diana had only sons, there's no telling how the public would react if William and Kate's first born were passed over only because she was a girl.
The UK wouldn't be the first to change its laws. In 1980, Sweden modified its rules of succession to reflect "equal primogeniture," allowing the first born, regardless of gender to take the thrown. Therefore, Princess Victoria, and not her younger brother Prince Carl Philip, is next in line.
All Commonwealth countries, where the Queen is head of state would have to ratify the proposed change, which includes places like Canada, Australia, and Ghana. Cameron is also asking to lift a rule that bans anyone in line to the throne from marrying a Catholic and he reportedly also wants only the first six in line to need permission from the monarch before marrying. If Cameron doesn't succeed, there's a chance that things will come around by the time this hypothetical daughter is ready to lead. After all, the UK is set to have Charles and then William as kings before that happens.