Prince William and Kate Middleton in Montreal and Quebec Pictures
William and Kate Keep Publicly Displaying Their Love in Canada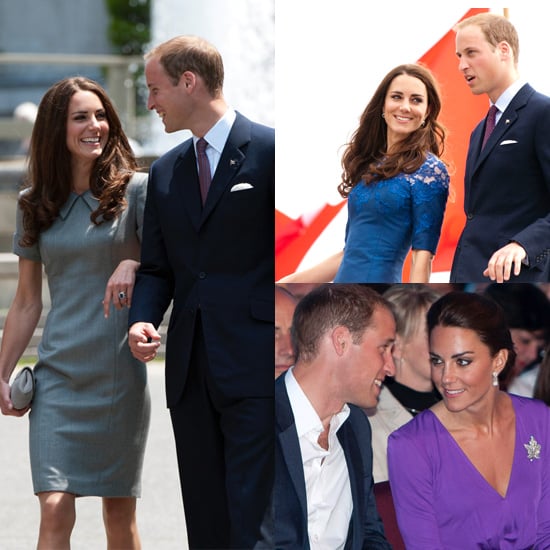 0
William and Kate Keep Publicly Displaying Their Love in Canada
Prince William and Kate Middleton arrived in Quebec City this morning after spending the night on a Canadian warship bringing them from Montreal to their next Canadian destination. It's been a busy few days for the royal newlyweds, who celebrated Canada Day on Friday in Ottawa, where Canadians came out with signs welcoming Will and Kate. Not all Canadians are feeling the love though; in Montreal they faced antiroyal protesters apparently upset that Canada's government is reportedly footing a $1.5 million bill for their visit.
Prince William and Kate also enjoyed a Canada Day concert on Friday night, took a cooking class in Montreal on Saturday, and planted a tree to symbolize their love in front of a crowd of admirers. The tree was planted next to an oak planted by Prince Charles and Princess Diana on William's first birthday on June 21,1983.
Symbolic tree or not, the love between the duke and duchess of Cambridge is already there for everyone to see. During these past few days, they've exchanged sweet glances, staying close to each other's side. Take a look at their public displays of affection now!