Prince William's Stag Weekend
Prince William's Going Stag This Weekend
Prince William will be having what Us Magazine calls "one last jolly" this weekend when Prince Harry and friends host his stag party, the British equivalent of a bachelor party, in a top-secret location. What sort of shenanigans are befitting for a prince?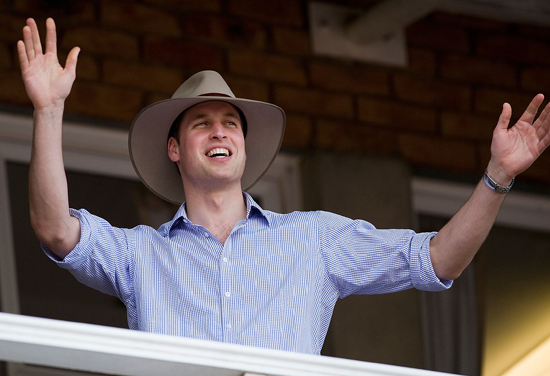 Well, we'll probably never know exactly, as it appears there's some kind of royal tradition that whatever happens on stag weekend (or "stag do" as it's increasingly called) never actually happened. Though most Brits take the weekend-long bacchanal to one of Europe's party destinations, this group is more likely to retreat to a hidden cabin in Scotland. "Anything to do with stag arrangements is completely private," said a royal aid while also conceding, "there will be plenty of booze and some legendary activities."
Legendary! That sounds like boarding-school-style hazing, and probably is. I looked up how lads spend their last hurrah in the UK, and besides the obligatory bottomless drinking, daytime activities range from sports to extreme sports. Think canyoning, cliff jumping, and paragliding. Still, I can't rid my mind of the image of them hunting with an English setter and a gilded flask of 200-year-old scotch. But the royals are all modern and common now, so it'll probably just be a tasteful stripper and 100-year-old scotch.