Prince William to Wear Military Uniform For Wedding
A Groom in Uniform — Turn-On or Turnoff?
Women are said to love to a man in uniform, but what about on their wedding day? Prince William got a promotion in the British Armed Forces today and a new title: Colonel of the Irish Guards in the British Army. I have no idea what that means, but I do know it comes with a fancy — and flashy — new outfit that may leave Kate Middleton rethinking her Spring wedding colors.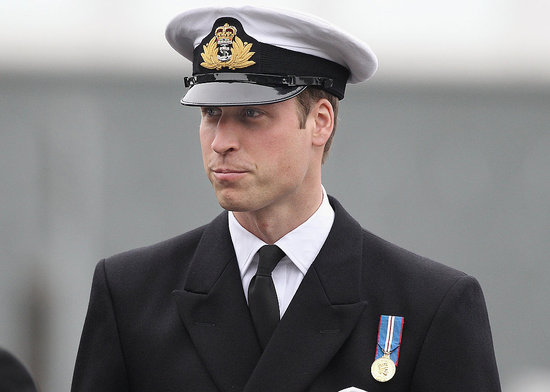 The ceremonial uniform is a scarlet-red jacket with black pants (sorry, trousers) with scarlet-piping down the legs. It's positively regal in the worst way. There's no picture of William in it yet, but here's a picture of his father, Prince Charles, in similar dress. The prince was already expected to wear his more traditional uniform seen above, but when People asked historian Hugo Vickors if he'd don it on his wedding day, Vickors said, "Seeing as the appointment has just been made, he jolly-well ought to."
I'm sure most brides are proud of their groom's military achievements, but wearing uniforms on wedding days has always struck me as a strange mix of church and state. Maybe I just want a casual wedding, or maybe I am a control freak, but I would want the man I'm marrying to look like an individual not a soldier. What about you — is the idea a turn-on or turnoff?