Professional Pickup Artist Dave Hart Interview
Fine Art: Learn From a Professional Pickup Artist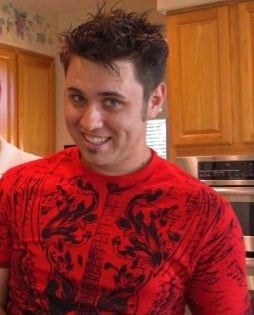 Dave Hart, a 24-year-old from Tempe, AZ, has the kind of job a lot of guys would kill for: he picks up women. As a well-known member of the pickup artist community — you know, like Mystery, the flirtatious magician with a bad soul patch — he's made a career out of transforming woman-shy guys into would-be Casanovas. I caught up with him to ask about the art of being a ladies' man. Today I'm posting the first half of the interview; come back tomorrow for the second.
How did you first become interested in pickup artistry?
I first discovered it when I was only 17. I found it fascinating how they classified everything in romantic interactions. I didn't really take it very seriously, however; I had reasonable success with women for my age already. I didn't start to take it seriously until I was 21. I broke up with my fiancée and was devastated. That's when I really started working very hard at improving everything about my dating life.
How did you start doing that?
I studied material from different experts and started asking myself why their different techniques worked. When I thought I knew why I'd come up with something of my own based off this "why."
So let's say you want to pick me up. How would you start?
That depends on the environment, circumstances, and my general read on you. However, I do have a framework. I would most likely get your attention through commenting on something within your current sphere of focus. If you're at a bookstore reading in the cooking section, say, I would comment on cooking. The initial comment is only designed to make you aware of me and get you to say something. As they say, the hardest part in building an avalanche is getting it started.
Then do you go for the neg — that subtle put-down meant to retain a woman's interest? Read his answer and the rest of today's half below.
I don't use negs in the way that a lot of people perceive them. I would potentially say something that some might consider a neg, but I don't throw it out for the same reasons. Instead of trying to "knock the girl down a peg" to my level as some guys do, I might say something that's a bit cold if she does, or if she says something I don't like or want her to say.
How do women respond if you say something cold?
Generally they try to avoid that behavior and they try to do the things I like for them to do. Since those things are rewarded with things that make her feel good, compliments, touch (aka "kino" in community terms) etc.
What is kino?
Touch. Like when you are talking to someone and you physically touch them. When you're first talking to them, often it would be on the shoulder or something equally noninvasive. You're not trying to turn her on or anything at that point. You're simply connecting on another level besides your words.