Professional Pickup Artist Dave Hart Interview, Part II
Fine Art: Interview With a Professional Pickup Artist, Part II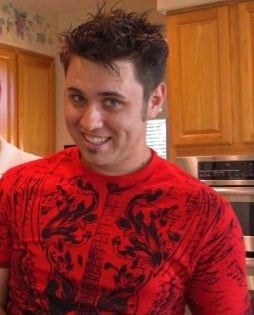 Yesterday we posted the first half of our interview with 24-year-old professional pickup artist, Dave Hart. Today he tells how he reads women's cues, monetizes his skills, and if he's going to date forever.
How do you know when you're "in" with a woman?
Two things: her eyes and your gut. Her eyes will tell you all that you need to know if you're looking.
How do you decide which women to approach? Is it just who you're attracted to, or do you pick up on cues they're sending?
I mostly just approach the ones I'm attracted to. Obviously there are cues that will show you if she has some level of interest before you even talk to her, such as eye contact, smiles, proximity, and so on.
What kinds of men come to you for coaching?
It's a very wide spectrum, actually. I've coached college students to divorced Fortune 500 executives. I've coached guys who want to become a Casanova and sleep with as many women as possible and guys who are looking to meet one wonderful woman to marry. I have also worked with women, though they seem to have a narrower field of desired results.
What about you? Do you prefer to date a lot of women, or are you looking for The One?
Both. I am very very selective. I'm a romantic at heart and I know someday I will meet my soul mate. However, I'm also realistic, and I understand that with six billion-odd people on this earth, I may have to do quite a bit of dating before I find her.
Do you like your work?
I love it. I help people find love and happiness. There's nothing better.
One last question: do you have a soul patch like Mystery?
(Laughs.) I actually used to wear a soul patch when I was in my late teens. These days I usually just keep a two-day stubble kind of look. My "peacocking," if you will, is that I have a part of my hair neon blue.