The Pros and Cons of a Holiday Engagement
The Pros and Cons of a Holiday Engagement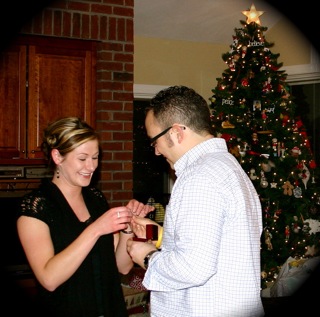 You can't be certain whether Christmas cheer or cheesiness will overflow when you pop the question over the holidays. The festive mood might amplify the romantic moment you'll remember each year, but the timing could also come off as unoriginal and overwhelming, especially if you're spending time with family. Let's weigh the pros and cons.
Pros:
You'll never forget the date.
You can share the excitement with your family and friends.
Vacation means you can enjoy time off with your new fiancé.
If you've already decided together on marriage, the holidays might be the perfect time to exchange rings.
It's another reason to drink champagne!
Cons:
The moment might not be as private as you want.
Proposals already run a high risk of cheesiness so choosing a holiday might bring it over the top.
Just like with a holiday birthday, you'll have to combine two special days and you might end up with fewer presents.
It could be extra hard to say no, especially if you're in front of family or friends.
Would you want to receive a marriage proposal for Christmas?
Source: Flickr User ctaloi