Prostitution at Super Bowl
The Super Bowl of Sex Trafficking
What do a former Dallas Cowboy, a US Congresswoman, an ex-international pimp, and Kevin Thronton of Color Me Badd have in common? They're all speakers at an anti-sex-trafficking tailgate rally being held this Saturday near the Super Bowl stadium. Activist group Traffick911 is holding the event to call attention to the Super Bowl's prostitution problem.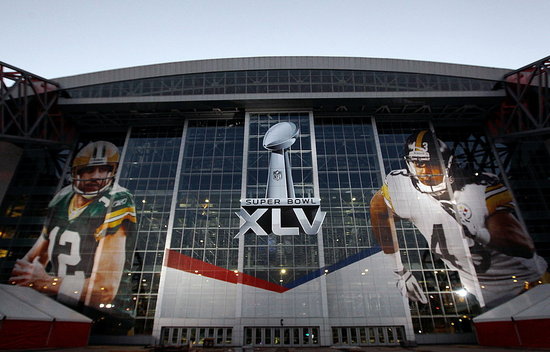 Pimps with underage prostitutes are among those trying to beat the bad weather and make it to Texas for Sunday's game. Each year, law enforcement report a spike in demand for prostitution as sports fans looking for "a good time" gather for the Super Bowl. Anti-trafficking experts say they expect thousands of minors to be trafficked at this year's event, and report that at past Super Bowls pimps turned taxi cabs into "mobile brothels."
There is some good news. The executive director of Traffick911 says authorities rescued 50 underage girls at the past two Super Bowls. Let's hope they help even more this year.