Public Transportation Crushes
The Allure of the Public Transportation Crush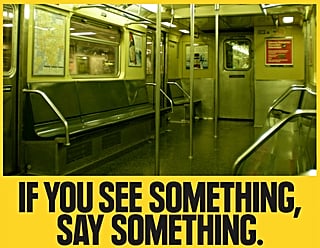 I love the communal experience of commuting. Whether it's to find yourself sitting across from a man lamenting how he just got out of prison only to learn another county has a warrant out for his arrest (Friday), or for the possibility of meeting a non-ex-convict.
Craigslist New York analyzed its Missed Connections to name the L train the ride with the "best odds of a fellow passenger falling for you across a crowded car or platform, and then posting a 'Missed Connections' ad on Craigslist in search of you." A real honor! Years ago, on the same train, my friend once watched a girl hand a guy her number as she exited. My friend then asked if he intended to call her. "I kind of have to, don't I?" he asked (himself).
There's definitely an allure to meeting on public transportation. A feeling of destiny — of all the lines, of all the trains, of all the cars, you had to step into mine. The train itself is like a metaphor for the closing door of opportunity, and maybe that's what motivates people to act. Not that there aren't plenty of opportunities, like Missed Connections, to use your l'esprit de l'escalier after the fact.
There is hope for those of us who don't have trains to ride. A friend of mine once met a future boyfriend on the bus; I'll tell her story.
I took the same bus to work every day, and noticed a cute guy who did the same. We never chatted, until one day it was pouring rain and I hopped on the bus drenched, makeup running, hair a disaster. But the weather made for a perfect excuse to start chatting. We ended up discovering we were neighbors and he invited my roommate and I over to meet his roommates. We hit it off and ended up dating for six months.
The only problem I see — who gets the bus after the breakup?