Queen Elizabeth Helped Prince William Plan Royal Wedding
Queen Elizabeth: A Royal Wedding Planner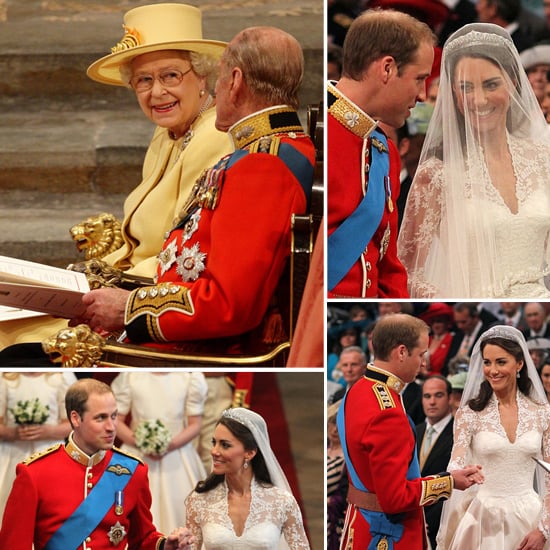 Prince William and Kate Middleton were VIP wedding guests this weekend, making a royal appearance at the marriage of their friends Thomas Sutton and Harriet Colthurst. The newlyweds know a thing about high-profile weddings, after hosting their own this Spring. For a new book coming out about his grandmother, titled Our Queen, Prince William opened up about how she was a "massive help" while he and Kate planned their wedding, offering her invaluable expertise. Somewhat surprisingly, the queen was very supportive of William and Kate making sure they had a guest list filled with friends, instead of dignitaries neither of them knew.
William said that when he came into his first post-engagement meeting about the wedding, he was given a guest list with 777 names of dignitaries, governors, and not one person he knew. As the future king, he had palace officials planning his big day, and they told him that these were the people he needed to invite. Frustrated, he called the queen the next day and asked if he had to do this. William shared her response for the book: "'No. Start with your friends first and then go from there.' And she told me to bin the list. She made the point that there are certain times when you have to strike the right balance."
When it came to what to wear, however, the queen had stronger opinions — she wanted him to wear the uniform for the Irish Guard, his highest rank. "I wanted to decide what to wear for the wedding. I was given a categorical, 'No, you'll wear this!' . . . So you don't always get what you want, put it that way. But I knew perfectly well that it was for the best. That 'no' is a very good 'no.' So you just do as you're told!"