Reaction to Utah Miscarriage Law
Turning Women Into Incubators? Reactions to Miscarriage Law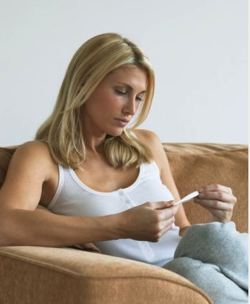 Intentional miscarriage now counts an criminal homicide in Utah. The new law, signed last week, was a response to a case in which a 17-year-old pregnant girl paid a man $150 to beat her in hopes that it would induce a miscarriage. Because no law made this a crime, the legislature decided to respond. The original version left room to punish pregnant women who may have recklessly fallen down the stairs or remained in an abusive relationship dangerous to the baby, but lawmakers reworked it to only count an "intentional or knowing" miscarriage as homicide. Despite this "concession," the new law has unprecedented consequences.
An article in the Guardian today asserts that Utah has reduced women to incubators. Utah does not give women much of a choice when it comes to pregnancy. With requirements like a 24-hour waiting period, mandatory counseling that discourages abortion, parental notification, and minimal funding toward abortions for low-income women, the state already significantly limits access to legal abortion. In addition, the state only has one licensed abortion clinic. This limited access creates a demand for intentional miscarriages, which now count as homicide. Basically the state wants it both ways: no illegal abortions and no legal abortions. But if all American women have a constitutional right to safe and legal abortion, does the state really have this prerogative?
So as Utah attempts to make it nearly impossible to get a legal abortion while criminalizing intentional miscarriages, I'm wondering if it would be best to focus resources on preventing unintended pregnancy in the first place. But I guess that's too obvious.