Ready For Turn of the Century? Women May Live to 120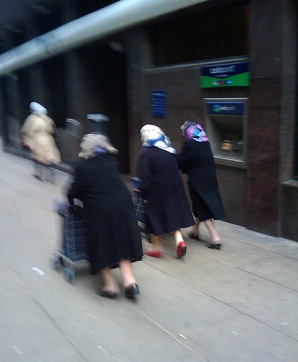 Are you saving for your retirement? You better start! Science suggests that women could live to age 120. Women are biologically better equipped to fight off disease, and the Times of London reports that older women today are already proving that a longer life span doesn't mean more years of early bird specials, bingo, and daytime television. At least not right away:
Plenty of women are happily going about their business, at 60, caring for their grandchildren and fitting in a Pilates session before buying a frock with their daughter at Comptoir des Cotonniers. Why not? They have may another five decades.
So thanks to our superior genetic makeup, and conditional on our ability to save for the inevitable health expenses, scientists believe we'll be able to fit more workouts and shopping into five decades of retirement. Would you want to live to 120?
Source: Flickr User psd