Reasons to Go on a Break
5 Reasons to "Take a Break" and 1 Reason to Just Break Up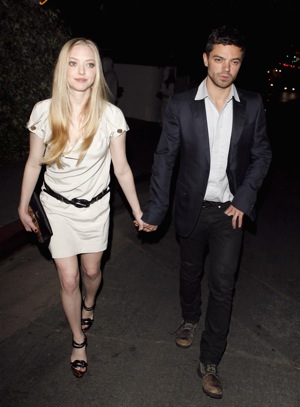 Whether due to a relationship's physical or emotional obstacles, sometimes it's necessary to go on the infamous "break." Yesterday a source revealed that actors Amanda Seyfried and Dominic Cooper "have been on and off for a while – and right now they're taking a break. But they're great friends and could still get back together." Stars, they're just like us!
Here are five reasons to test out a break and one reason to just break up.
You need to focus on other priorities. Be it school, your job, or a sick family member, sometimes we can't give a relationship our all. It's OK to take a step back until you get things straight.
Long distance. If you live far away, you might prefer taking a break over having the good aspects of the relationship spoiled by the frustrating downsides of distance. While Amanda Seyfried had recently discussed how she makes her LDR work with Skype, sometimes it's necessary to put the relationship on hold until you can spend more time in the same physical place.
To see the last three,
.
You got together really young. If you've been together since you were relatively young (say, high school), you might consider a break to experience adult life on your own.
You and your partner have the same expectations. Avoid the Ross and Rachel situation. Make sure you both agree about how long the break will last and what's allowed. Regular communication? Hooking up with other people?
You're OK with the possibility of not getting back together. Don't use a break as an ultimatum with the hopes that your partner will change in ways he cannot. If it's your partner who suggests taking a break when you really want all or nothing, it might be healthier to break up for real and get back together if it's meant to be.
And one reason to just break up:
You want to end the relationship, but you're afraid of being alone. If you know that the relationship has irreconcilable problems but worry about what it will be like without a mate, do yourself a favor and start the process of accepting your single status. You'll see it's not so bad!