Reasons Why Birth Control Pill Should Be Available Over the Counter
Should the Pill Be Available Over the Counter?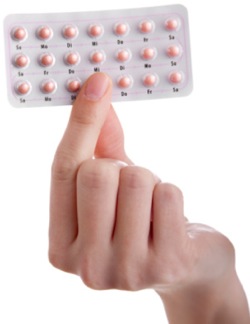 Have you ever lost your birth control on vacation? Run out on a Sunday when the pharmacy is closed? Do you live in a rural area where it's difficult to access a doctor? Wouldn't it be nice if you could just run to any open store and buy it over the counter? In the pill's 50-year history, women have always needed doctor's permission to take it. Perhaps this barrier has limited the pill's influence.
The president of one reproductive nonprofit thinks freeing the pill from the pharmacy would help it live up to its potential. The pill already meets the FDA's over-the-counter criteria because you don't need a doctor's expertise to tell you you need it, there's no risk of addiction, and the side effects are less dangerous than other over-the-counter drugs. Just like they do with other over-the-counter drugs, women could screen themselves for any preexisting conditions that put them at higher risk of side effects. When you think about it, if the morning-after-pill is available over the counter, why not the birth control pill?
Well here are some reasons. It could drive up the price, making it less accessible to low-income women. And I'd imagine that it might give women less incentive to visit their gynecologists regularly. For example, once your one-year prescription expires, a doctor often requires a check-up, which can include cervical cancer and STI screenings, before it's renewed. And, of course, there will be some people who oppose greater access for moral or religious reasons.