Recession Brings About Fewer Marriages
Is the Recession Giving You Cold Feet?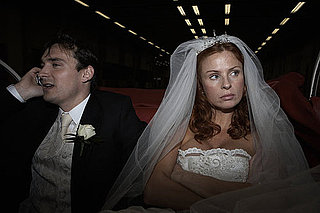 All these unique trends are popping up because of the recession, and here is another one — fewer couples getting married. Weddings for those over 18 years of age reached a record low last year, the lowest in over 100 years, says the AP. Interestingly, the number of people living together before marriage has risen, and demographer Rose Kreider attributes that to the growing ranks of the unemployed. "Pooling resources by moving in together may be one method of coping with extended unemployment of one of the partners," she says.
Perhaps people feeling the bite of the economy want to postpone marriage because of all the traditional costs they associate with it, such as paying for weddings, buying houses, and raising kids. Has the recession made you wary about tying the knot?