Regretting the Error: We Apologize to Blondes, Science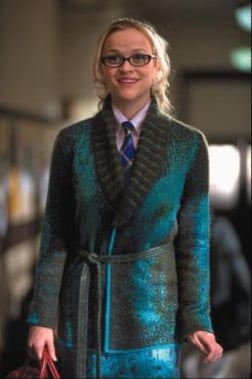 Yesterday we jumped on a BBC story that said blond women are more aggressive, determined, and warlike — "warrior princesses" to be exact — than their dark-haired counterparts. Well today we're happy and embarrassed to say that story was utterly bogus.
Gawker reported that the BBC took the story from the London Sunday Times, who apparently found it in the thin air. True/Slant's Ryan Seger contacted Aaron Sell, the scientist credited with the findings, and received a quick and angry reply. "I'm afraid you, and thousands of others for that matter, have been badly misinformed," Sell wrote. "I have never done any research that shows blondes are more aggressive, entitled, angry or 'warlike' than brunette or redheads."
Has he done research like it? Sort of! In fact, the Times reporter who wrote the original story contacted Spell and asked him to break down his study on human anger by hair color. Spell wrote this back.
"Based on our data:

Blond women do not feel more entitled.
Blond women are not more prone to anger
Blond women do not feel more attractive than other women.
Blond women are not more militaristic."
So there you have it. Far be it from us to admit when the London Times makes a mistake!