Regretting Relationship Tattoos
Have You Ever Gotten a Tattoo For Your Relationship?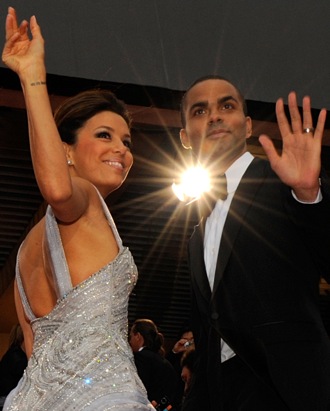 Today is 1/11/11, admittedly a cool day to get married if you're inclined to tie the knot on a Tuesday. But those who decided to walk down the aisle or pop into city hall today to secure the uniform anniversary date should not take their enthusiasm too far.
Just think of Eva Longoria. She got married a few years ago on 7/7/7 and decided to get the date tattooed on her wrist in Roman numeral form. You can sort of see it in this photo. Now that the relationship is over so is the specialness of the date, and photogs have spotted Eva out and about looking like she's in the process of having it removed.
Have you ever been inked for love? If it didn't turn out well, check out these tips for removing regrettable ink.