Relationship Apps For iPhone
iPhone Apps to Improve Your Relationship, or Not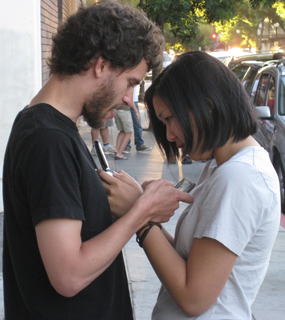 If your relationship has so many problems that downloading an iPhone app sounds helpful, then maybe the problem is bigger than you think.
Don't get me wrong. I'm all for using technology to improve relationships, but these apps go beyond facilitating communication. It's like 1970s psychotherapy suspended in time and entered into the app store. One, DTR, asks you to take your relationship's "daily temperature reading" by sending a note of five "feelings, hopes, dreams, and cares" about your relationship every single day.
If you're fighting so often that you can't keep track, there's an app for that. FightTracker not only allows you to monitor how frequent your spats are, but you can record a fight in real time. I'm sure that goes over well — I've always wanted to know what I sound like yelling!
Fix a Fight allows you to identify the "feeling" words, like "angry," "hurt," or "homicidal," you experience after an argument, but I kind of like the sound of Mind Over Marriage. Type the gist of an argument, and a random stranger will write back with a solution. Or you could just post the situation on Group Therapy for free! Maybe we need an app?
Would you use any?
Source: Flickr User tanktek