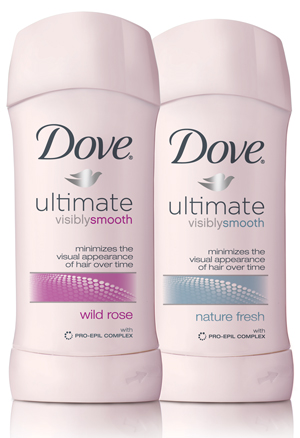 Celebrity trainer Kacy Duke has been sharing her best vacation shape up tips all month long. Sugar readers discovered ways to enhance their fitness activities while on a stay-cation, tips to stay active during a destination vacation, and much more.
Even though Summer is coming to a close, vacation fun does not have to end. Dove® Visibly Smooth deodorant is giving you a chance to put your next vacation on the calendar! That's right, you can enter for a chance to experience the life-enriching, soul-soothing, enduring effects of a spa weekend from Dove® Visibly Smooth deodorant.
To enter for a chance to win Dove® Visibly Smooth's Spa Weekend Getaway, tell us why you deserve to win an unforgettable destination spa weekend for yourself and one equally deserving friend in the comments section below. Comment now, relaxation awaits you!
Also, check out Dove® Visibly Smooth deodorant here. It is a Summer fashion must-have that minimizes the look and feel of underarm hair over time with a unique formulation to help women feel stubble-free longer. Hello sleeveless sundress!
Click here for the official rules and prizing information. GOOD LUCK!
*Kacy Duke is a paid Dove deodorant spokesperson.