Republicans Who Support Gay Marriage
75 Prominent Republicans Ask Supreme Court to Support Gay Marriage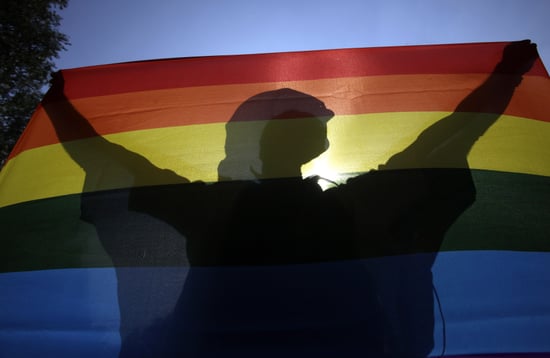 Gay marriage is a constitutional right — according to 75 top Republicans who submitted a brief to the Supreme Court this week. Next month, the court will hear arguments for and against California's gay marriage ban (Proposition 8) and the federal Defense of Marriage Act. These Republicans, including former governors like Utah Gov. Jon Huntsman, former Bush advisers, and past and current members of Congress, would like the court to rule against those bans, effectively making gay marriage legal in all 50 states.
Not all Republicans are on board, including House Speaker John Boehner, who is expected to spend millions in support of the Defense of Marriage Act. But the brief is meant to appeal to conservatives, nonetheless. It cites Citizens United, which eased campaign finance restrictions, and District of Columbia v. Heller, which threw out DC's handgun ban, as legal precedent in support of gay marriage. Such arguments could appeal to conservative justices who back those prior decisions.
A majority of Americans — including former First Lady Laura Bush and former Vice President Dick Cheney — now support equal marriage rights, but the power to make them legal rests with the nine Supreme Court justices. A decision is expected this Summer. This brief could convince the justices that backing gay marriage puts them on the right side of history and the law.