Ricky Martin Admits That He Is Gay
Ricky Martin Proud to Be a "Fortunate Homosexual Man"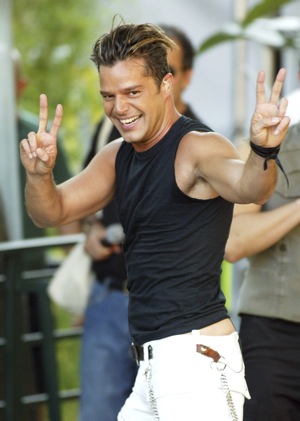 "I am proud to say that I am a fortunate homosexual man. I am very blessed to be who I am." Those are the words of Ricky Martin, who took to his website today to step out of the closet and announce to the world that he is gay. The sexy singer's sexuality has been in question for a while, but he finally revealed it, now that he's in an "amazing emotional place."
Explaining why he decided to keep his homosexuality to himself, Ricky said he was seduced by fear and insecurity:

"Many people told me: 'Ricky it's not important,' 'it's not worth it,' 'all the years you've worked and everything you've built will collapse,' 'many people in the world are not ready to accept your truth, your reality, your nature.'"
But now he believes he will be a better father by being true to himself.
Based on his statement, you can tell that coming out has been a personal and professional struggle for Ricky. In the entertainment business, musicians like him succeed thanks to their personalities, sex appeal, and overall image. But as homosexuality becomes more accepted in America, perhaps celebrities like Ricky will feel less inclined to hide their sexuality. Hopefully his announcement today is a step toward that reality.