The Risks of Moving in Together Before Marriage
Society's Old-School Disapproval May Make Modern Women Unhappy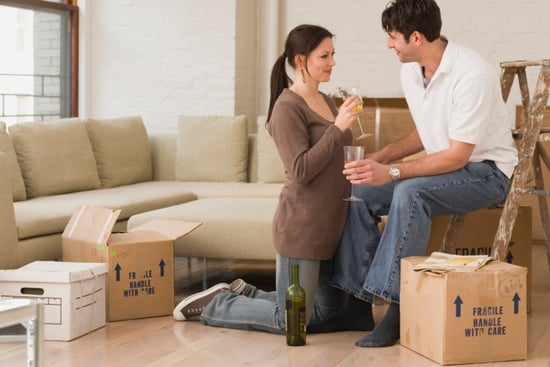 In big — and expensive — cities like San Francisco and New York, it's completely socially acceptable to live with your partner if you're not married. In fact, people might give you an inquisitive look if they find out you did not cohabitate before marriage. But US society in general still holds a traditional view of marriage, and a new study of 22,000 people shows that strident collective views on marriage could lead to low self-esteem in women who buck convention by "shacking up."
The correlation between cohabitation and unhappiness was highest in places like America, Bulgaria, Brazil, and Mexico. Cohabiting British women also saw a drop in their self-esteem. The study suggests that unmarried women who live with a partner were less happy than married women because they had violated "normal" behavior, had to endure disapproving glances from neighbors or hotel staff, and others pitied them "for failing to persuade their man down the aisle." In the Netherlands and Scandinavian countries, which take a looser view of marriage, cohabiting and married women were just as likely to be happy.
While the study found women are treated like line cutters, people who don't get up for the elderly on the bus, or other social-norm breakers, men's self-esteem was not impacted by living with a woman out of wedlock. This sort of collective disapproval of women based on personal decisions seems so very retro to me. Maybe the new wave of public figures, like Kate Middleton — who not only lived with Prince William before marriage but also overcame the unspoken royal bride virginity role — will help end it once and for all.