Risks of Yaz Birth Control
What's Your Experience With New-Generation Birth Control Pills Like Yaz?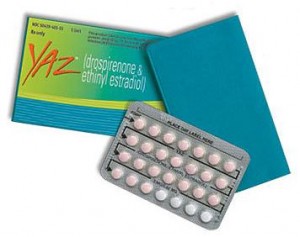 When it comes to preventing unwanted pregnancies, it's nice to have options — including nonhormonal methods like condoms or IUDs. And even though many women opt for the pill, there are tons of brands out there. New research, however, adds more evidence to the idea that some pills come with higher risk.
Papers published in the British Medical Journal show newer pills with the synthetic hormone drospirenone, including Yaz and Yasmin, have a higher chance of causing blood clots. One study found women who use pills with drospirenone have twice the risk of getting a blood clot, and a second put that rate at 2.7 times the risk. The occurrence is still relatively low, 30.8 blood clots per 100,000 women at its highest.
Yaz has become the nation's best-selling pill. Women who use it report better moods and decreased symptoms of PMDD, although the producer Bayer was forced to run ads in 2009 correcting over-promised benefits like a cure for acne and premenstrual syndrome. Of course, every woman's experience is different. So I'm curious, have you tried these new-generation pills? If so, share your experience in the comments.