Road Trips Essentials For Couples
What You Need For a Romantic Road Trip
Keeping couples in mind, we found everything you and your man need to hit the road before Summer ends. Whether you're on your honeymoon, visiting the in-laws, or simply adventuring, essentials like the perfect playlist will bring you closer together and keep the conversation going between pit stops. So print out those Google maps and check this list twice; here's to Summer 2013!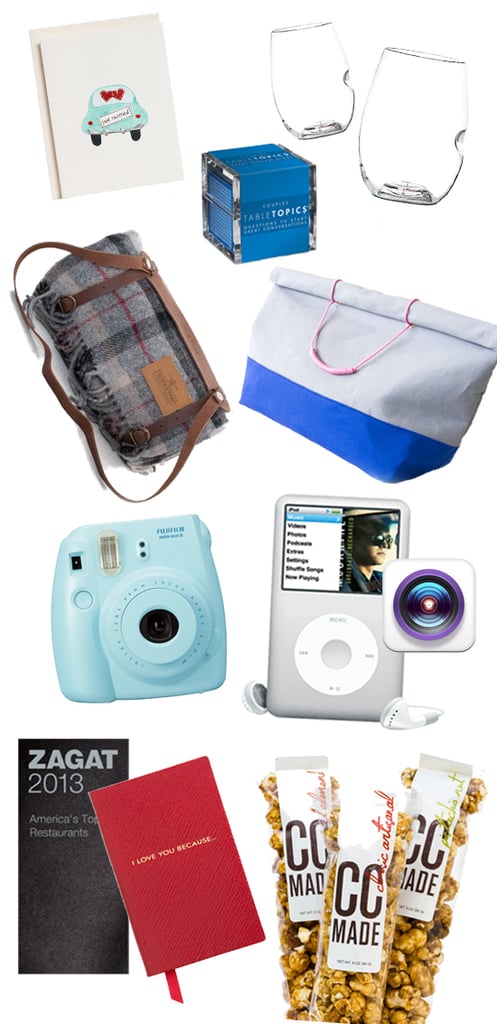 Road-trip stationery ($7): Road-tripping for your honeymoon? These little cards are a fun (nonemail) way to let your bridal party and loved ones know how your adventures are going.
Conversation-starters ($25): Before the silence gets awkward, turn to these cards. They will keep the conversation going for hours, no matter how long you've known each other!
Travel wineglasses ($13 for four): First things first: don't drink and drive. But if you're planning on stopping for a long picnic or to watch the sunset, then turn to these acrylic wineglasses . . . and your favorite vino.
Check off your entire list of road-trip essentials after the break!