Roger Ebert's Sex and the City 2 Review Calls Samantha Jones a Slut
Samantha Jones: Latest Target of Slut Shaming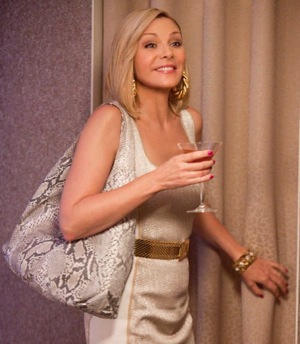 In his review of Sex and the City 2, Robert Ebert says the "bubblehead" characters make his skin crawl. Offering a sharp assessment of the sequel, Ebert chides SATC's dark side, namely pathological consumerism, which overshadows the bright points of the former series. But caught up in his disdain for these women, Ebert, a generally women-friendly critic, allows himself to support a tired double standard of sexual promiscuity with a sexist slur. He writes:
Samantha Jones (Kim Cattrall) is still a sexaholic slut.
Sex-loving Samantha may be a painfully simplified character, but I doubt that a life-long bachelor with an active sex life would be treated with the same disrespect. In fact, in his 2004 review of Alfie, Ebert describes the playboy character as a "lover to a parade of women," a "hedonist," and "compulsively promiscuous." If you ask me, none of these characterizations bite as hard as "sexaholic slut."
Does the word slut bother you as much as it bothers me?