Rupert Grint and Tom Felton Modeling Pictures
Harry Potter Stars' Modeling Debut: Who's Hotter?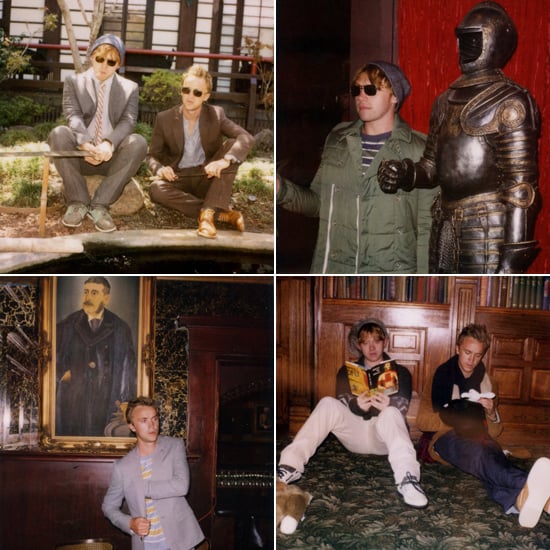 Wizardry and now modeling? Is there anything the hotties of Harry Potter can't do?
The latest Band of Outsiders ad campaign features Polaroid shots of Rupert Grint and Tom Felton — better known as Ron Weasley and Draco Malfoy — in their first modeling gig. The boys are super cute in the Wes-Anderson-esque snaps, donning shades and scarves while they mimic art poses, play cards, and drink sophisticated libations. All that's missing is our other favorite HP eye candy, Matthew Lewis!
Which wand-wielding actor looks the hottest in the photo shoot?