Rushlish Slang For Brighton Beach
3 Words to Know If We're Going to Brighton Beach, and We Are
Though the dream of Brighton Beach, the Jersey Shore-inspired reality show about Russian-Americans, has yet to be realized, an article in The New Yorker all but assures it will be.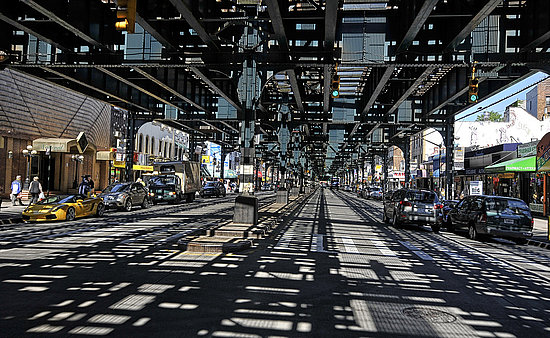 The show's producers, two 20-somethings of Ukrainian and Belarusian descent, have received hundreds of audition videos and are shopping the show. Besides an uptick in vodka sales, the show is sure to bring the gaudy, brawny Russian-American pride into our Internet, so we're going to have to learn to speak Rushlish. Here are three words to get you started.
Vassya: A term of feigned endearment, like "bro" or "dude," between two male friends.
Russki: The Russian equivalent of "guido." Be careful with this one though! Though it simply means one who is an ethnic Russian, it can be a slur when used by foreigners.
A dura: I've seen it used to describe an idiotic female, but Urban Dictionary defines it as a naive female who doesn't know what's best for her. It can derogatory or playful.
That's it so far. Please add to it! The Internet is surprisingly ignorant of Rushlish. A wrong we hope Brighton Beach will promptly correct.


Source: Flickr User Bob Jagendorm