Russian Wedding Traditions on Gossip Girl, The Unblairable Lightness of Being
Newlywed Game: Russian Wedding Traditions Worth Stealing
Who knew an episode of Gossip Girl would deliver a fascinating lesson in Russian wedding traditions? The game-playing theme continued on last night's episode, but this game was less manipulative and more like The Newlywed Game.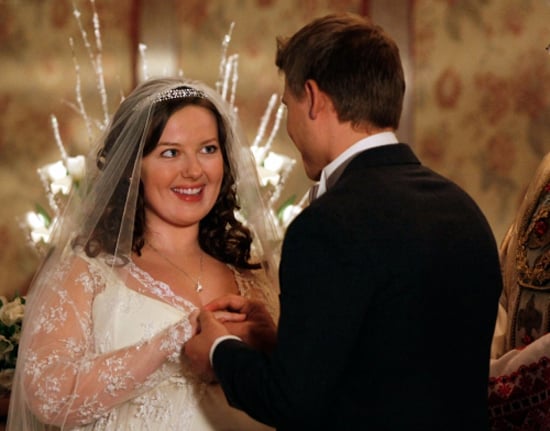 Before Dorota and Vanya's wedding ceremony, Cyrus explains that "in Russian tradition, before a groom can marry his bride, the wedding party gathers and demands that he answers a series of questions about his beloved. If he's unable to answer these questions to the satisfaction of the crowd, the wedding cannot proceed."
This sounds like a fun tradition, but given that I learned about it on a fictional TV show, I did a little research. Turns out, it's a real tradition, and it's just the beginning. To learn more about Russian wedding traditions and to see a cute clip of Vanya answering one of the questions, read more.
Russian weddings often continue for two days and include family and friends in all sorts of activities and games. Here's how it works.
Have you ever attended a Russian wedding? Would you want to steal any of these ideas for your own wedding?