Ryan Gosling Calls Blue Valentine NC-17 Rating Misogynistic
Ryan Gosling Calls Blue Valentine NC-17 Rating Misogynistic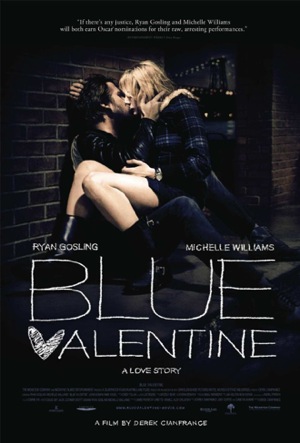 As if we needed another reason to love Ryan Gosling, today he and his costars came out with a strongly worded statement blasting the MPAA for the NC-17 rating of his new movie Blue Valentine. Criticizing the decision to give a severe rating over an uncomfortable scene that lacks violence or gratuitous nudity, Ryan points out a glaring double standard. He said:
You have to question a cinematic culture which preaches artistic expression, and yet would support a decision that is clearly a product of a patriarchy-dominant society, which tries to control how women are depicted on screen. The MPAA is okay supporting scenes that portray women in scenarios of sexual torture and violence for entertainment purposes, but they are trying to force us to look away from a scene that shows a woman in a sexual scenario, which is both complicit and complex. It's misogynistic in nature to try and control a woman's sexual presentation of self. I consider this an issue that is bigger than this film.
His costar Michelle Williams also weighs in, saying: "The MPAA's decision on Blue Valentine unmasks a taboo in our culture, that an honest portrayal of a relationship is more threatening than a sensationalized one." The Weinstein Co. has rallied a team of lawyers to appeal the rating, which could limit how many people see the film, but it's obvious that this is not just about the bottom line.
What do you make of Ryan and Michelle's statements? Do you think the debate could bring more realistic depictions of sex and relationships to movies?