Ryan Gosling Videos 2013
We're Still Smitten With Ryan Gosling's Best 2013 Moments
Say the name Ryan Gosling, and ears everywhere perk up while hearts skip a beat. Even when he threatens to take a break from acting, the man can do no wrong. This year was no different: the legend himself had us oohing and aahing over his sexy antics with no shame whatsoever. Ahead, check out his best moments from the year that still make us swoon.
When He Gave Us the Weather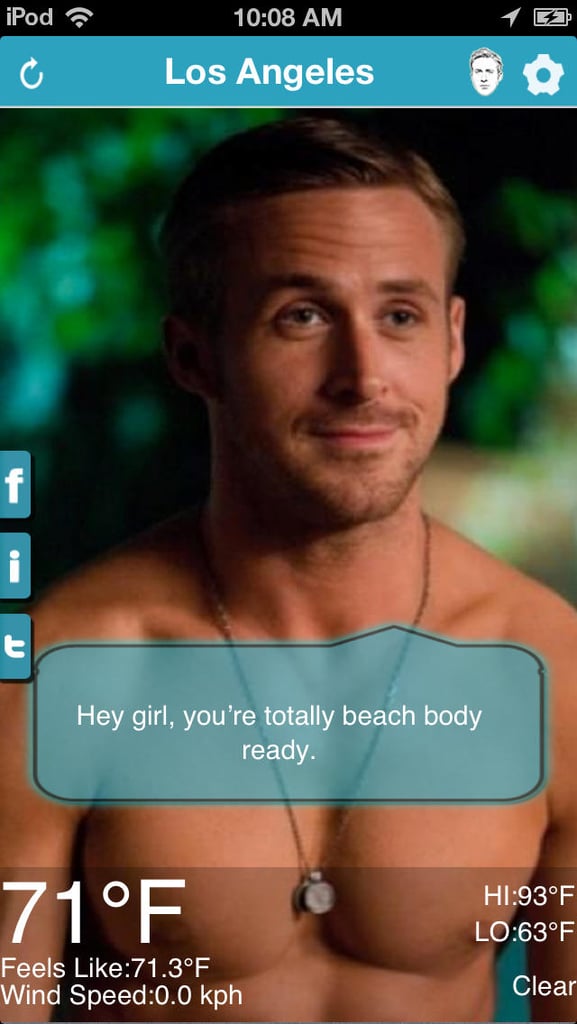 Just this December, our mornings got a heckuva lot better, thanks to the Gosling weather app. Waking up to a "Hey Girl" quote alongside outside temps? We couldn't have wished for a better gift.
When He Admitted to Being a Creepy Cookie Guy
Earlier this year, the man won us over yet again with a quirky tale of Girl Scout cookies on Jimmy Kimmel Live! Apparently a childhood experience inspired him to buy hundreds of Girl Scout cookie boxes outside a grocery store a few years back. After realizing just how many cookies he had purchased, he decided to toss them out his car window to unsuspecting strangers. Watch the video and hear more about how he became the "creepy cookie guy," even though he should never, ever, be described as creepy.
When He Showed Us He Was a Mama's Boy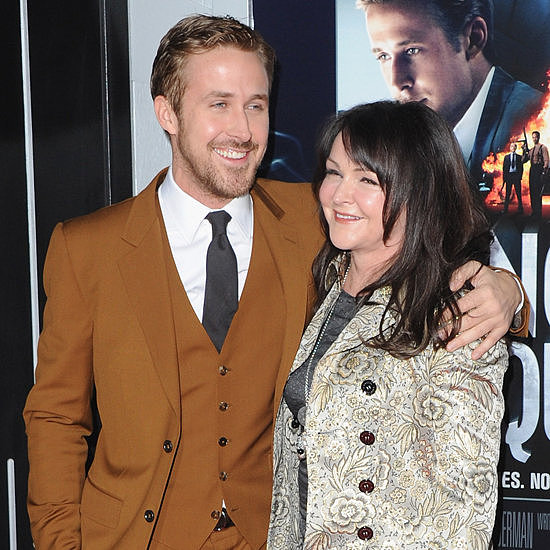 It's no secret Ryan loves his mama, making him all the more adorable. Back in January, he took his mom to the Gangster Squad premiere, continuing his swoon-worthy streak of showering her with affection.
When He Giggled Uncontrollably
Gosling interviews are comic gold, and he melted hearts everywhere in February when he couldn't stop giggling. The Canadian cutie got superembarrassed when a reporter pulled out a dish towel with his face on it. Aww!
When He Inspired a Gosling Help Line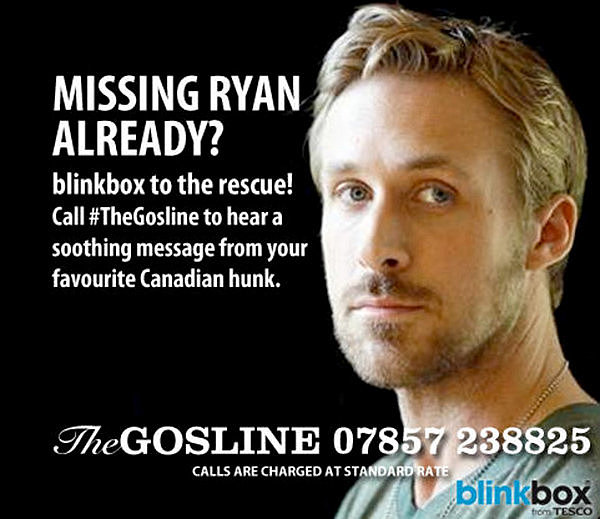 When the heartthrob announced he was taking a break from acting this year, a wave of sadness hit the Earth. Thankfully, the British media company Blinkbox stepped in and opened up a Gosling helpline called The Gosline, which consoled devastated fans by playing back some of his most famous movie lines. Even when he delivers bad news, Gosling somehow finds a way to make everything better.
When He Made the Internet a Better Place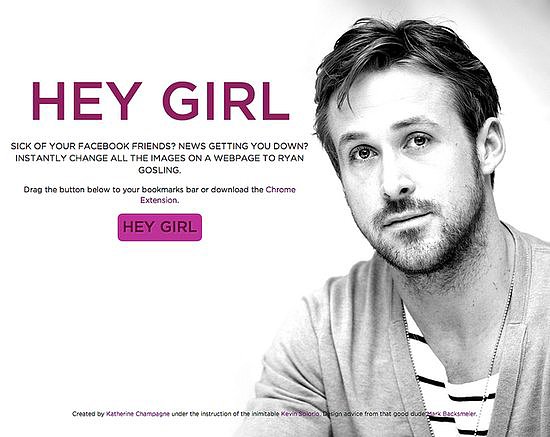 A Gosling Chrome browser extension hit the web in August, making our lives infinitely better. One click of the plug-in — hey, girl! — and all the pictures on that web page automagically turn into a sultry Gosling snap. There was a Moose Ryan, Geek Glasses Ryan, Winking Ryan, Suit and Tie Ryan, and many more Gosling photos to invade our interwebs. Hallelujah!