Ryan Lochte One Night Stand
Ryan Lochte Clarifies: He's Never Had a One-Night Stand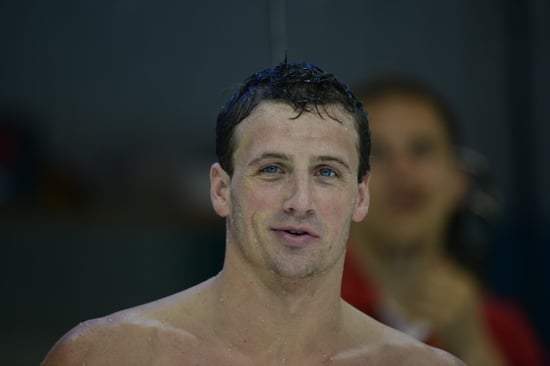 Olympic swimmer Ryan Lochte would like to clarify something. When his mom, Ike, said he "goes out on one-night stands," what she meant to say was he goes out on "dates." Fans of Ryan, who turns 28 today, were surprised by his mom's frank assessment of his sex life, but it seems it was all a misunderstanding.
The Olympic heartthrob expanded today: "My mom is really new to all of this and the media." She was just trying to say that since he's been focused on swimming for the past four years, he hasn't had time for a relationship. Ryan told US Weekly, "When I'm in a relationship, I want to give that person my entire heart and I wasn't able to ever do that because of swimming. I'm always on the go." In fact, Ryan claims he's never had a one-night fling. "It's not that thing that everyone is talking about, because that's not me. I've never done that and never have been like that, so I don't want people to think that about me."
Like his mom, Ryan has given pretty quotable interviews in the past. He's noted that "sometimes girls will come up and be like, 'Can I touch your abs?' I guess it's a little perk." It's good to know Ryan loves the ladies as much as we love him. If you want to see more gems from Ryan, check out our blog Ryan Lochte Says . . .