Sales of To Kill a Mockingbird Up Thanks to Harper Beckham
Victoria Beckham's Love of Harper Lee Drives Sales of To Kill a Mockingbird — Who's Your Favorite Female Author?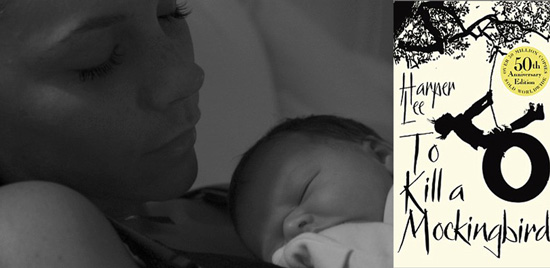 Victoria Beckham can sell pop records and high fashion, but did you know she also influences the market for classic literature? After Victoria named her baby daughter after her favorite author, Harper Lee, sales of To Kill a Mockingbird have jumped by more than 120 percent on Amazon.co.uk.
Shortly after Harper Beckham's birth on July 10, proud dad David explained how she got her name. He wrote on his Facebook page: "Victoria's favourite book is To Kill A Mockingbird, it's a very strong, passionate book and the author was Harper Lee, and that is where Harper came from." The little one is already setting trends, as the book that inspired her name is now number 38 on Britain's bestseller list.
I wouldn't be surprised if mothers follow in Victoria's posh footsteps by naming their children after authors. If you had to choose your favorite female author, who would it be?