Sarah Silverman on Draw the Line | Interview
Sarah Silverman on Reproductive Rights: It's a Nonpartisan Issue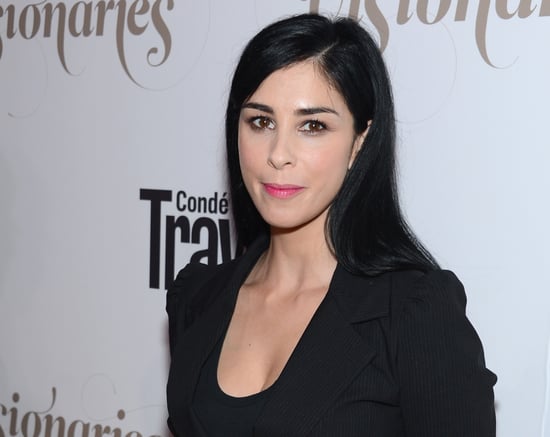 Last weekend we were able to chat with Sarah Silverman about her involvement with the Draw the Line campaign, started by the Center For Reproductive Rights to "guarantee and protect reproductive rights as fundamental human rights and stop the attacks by politicians who want to take those rights away." And while we often see opinions on women's issues — especially abortion and contraception — divided along party lines, Sarah told us she believes reproductive rights are a nonpartisan issue:
[Draw the Line is] about women's reproductive rights and being able to be in control of your own body. I think that's, to me, a very nonpartisan issue — it's a women's issue or anyone who loves women. Abortion is a very small part of women's health and being able to have it be affordable to people. And I think it's money very well spent by the government, and that to shut that down would be a real disadvantage to a sex that is the majority of this country. I feel strongly about it. I don't think that women are farm animals; I think they're human people who deserve the same rights as men.
Sarah joins other famous ladies like Amy Poehler, Meryl Streep, and Kyra Sedgwick in her involvement with the Draw the Line movement, encouraging Americans to sign the Bill of Reproductive Rights. The bill includes the following rights:
The right to make our own decisions about our reproductive health and future, free from intrusion or coercion by any government, group, or individual.
The right to a full range of safe, affordable, and readily accessible reproductive health care, including pregnancy care, preventive services, contraception, abortion, and fertility treatment — and accurate information about all of the above.
The right to be free from discrimination in access to reproductive health care or on the basis of our reproductive decisions.
This presidential election season Barack Obama and Mitt Romney need the women's vote to win in November, and one of the ways they'll get it is by addressing the issues we care about, like reproductive rights. Do you agree with Sarah that women's health care is a nonpartisan issue?