Sasha Grey Says Porn Sex Can Be Romantic
What Is Romance to You?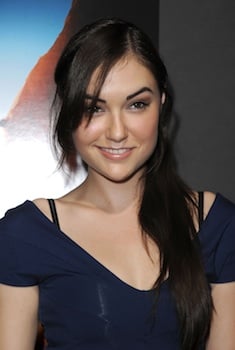 Sasha Grey, the porn-star-as-performance-art actress, isn't the first person you'd ask about romance. But while publicizing her book Neü Sex, she told the Daily Beast that the male-dominant sex so popular in porn can not only be romantic, it can also be empowering, at least to her. So I couldn't help but ask: What is romance to you, Sasha Grey?
"Not chocolate and roses and a candlelit dinner. I want a sloppy, handwritten letter on newspaper where you white-out the newspaper . . . Something with thought to it. A shiny ring isn't romantic to me. I think thought and love into what you do for the person you're in love with — that's romance."
I'm partial to finding romance in the last place you'd look, so I'd say her answer is spot-on, for me anyway. But what is romance to you?