Say What? Rosie Thinks Same-Sex Divorce Is Different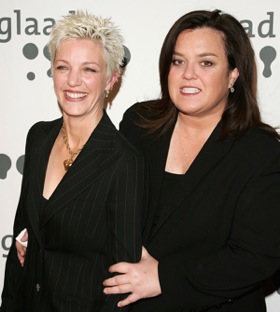 "I'm not trying to say it's better, I just think it's a different paradigm. . . . Usually in relationships, the emotional connection is really the most intense (for women), so when they break up, I have found they stay connected. Every woman that I have ever been with, besides one, is still in my life."


— Rosie O'Donnell, who recently broke up with her longtime partner, told Oprah yesterday why she believes divorce between lesbians differs from heterosexual divorce. Does her logic make sense to you?