Say What? Schools Ban Bumping and Grinding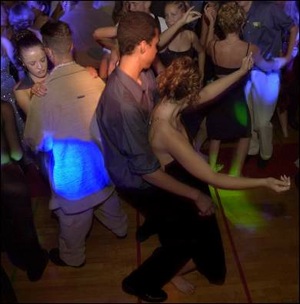 "The sexual nature of the dancing just seemed to be increasing. One school found condoms on the floor."
— A high school principal tells MSNBC that his school requires dance-bound students to sign a contract that they will not participate in sexual "freak dancing." Other schools are taking a different approach: warning kids that if they don't dance "like Grandma's watching" they may get their college admissions revoked.
While the debate over bumping and grinding is nothing new, the condoms on the floor rumor will surely take this to a whole new level of national freak (dance) out.