Scarlett Johansson Dating Sean Penn
Older Men May Get Younger Women, but They Also Get the Stigma
After allegedly attending Reese Witherspoon's wedding together this weekend, the Scarlett Johansson and Sean Penn rumors are all but confirmed.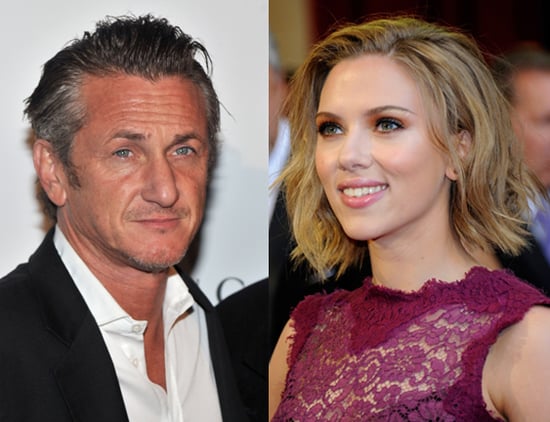 Our first reaction is to grimace at the idea of the June-September romance. But the thing about age differences in relationships is men may get the young, pretty women, but they bear the brunt of the gossip and damage to reputations.
The cougar phenomena — and pop cultural myth — aside, older women dating younger men may be the subject of gossip, but it's more "good for her" chatter (albeit with mixed levels of sincerity). There's next to no catty press about the 15-year age difference between Demi Moore and Ashton Kutcher anymore — maybe we've had time to adjust? Or maybe the 24-year difference between Sean and Scarlett is just too salacious? Would it be if the genders were reversed, and a 50-year-old woman was dating a 26-year-old man?
Well, yes, it probably would, but the woman would also be seen as more of an inspiration and less a predator. Not a judgment, just an observation!